I now have a blog. I make no promises to EVER come back here, but I'll try.

Scott has left for New Orleans for a week. I'm hoping to use the time to finish reorganizing my scrap/stamp space. 2 weeks ago, when he was in KC, I pulled all my stamps & paper & embellishments & stuff out. I tried to do a better job of mixing like w/like (as the chick on "neat" says) but now I have to tackle the magazines, memorabilla (in case I EVER scrapbook again) and the stuff I've bought to alter "some day". It all needs to be done ASAP 'cause I got 14 sets of SU stamps that should be deliverd tomorrow!! Plus, 2 full color families of ink pads. I can't wait to get my stuff & play. But first, I need space to put them all.

All this: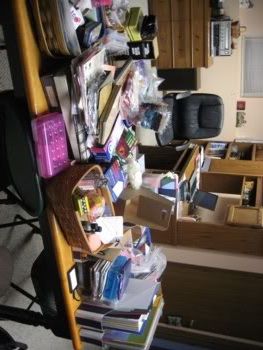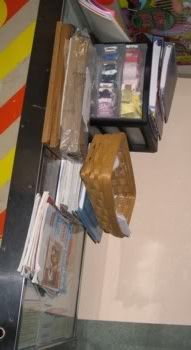 Needs to go in here: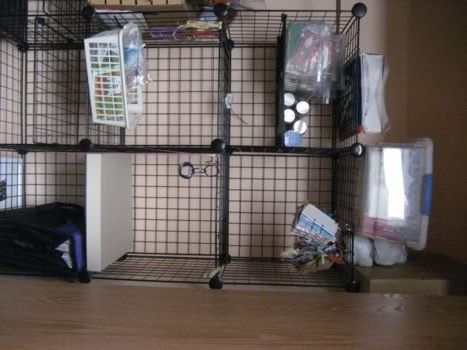 When that's done. I have to get rid of or better organize all this!!!!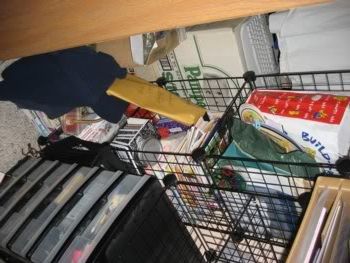 I'll let you know when/if it gets done.